Cutting-edge Technology Meets Real-world
Know-how
Unique in the ag technology sector, we have expertise that only years of experience in operating fleets can provide. We designed and operated automated thinners over thousands of acres in California and Arizona. This experience has provided our team countless opportunities to work side-by-side with our customers in real production environments that demand performance, quality and reliability. Combining the power of technology with practical farming understanding and application, we deliver sustainable agronomic, economic and environmental value to our customers.
Our innovative visual recognition technology records valuable data to validate the crop's status and machine performance. Clear documentation of this data — including average plant-to-plant spacing, plants per acre, average plant size and maps detailing areas of poor growth — facilitate informed decision-making that contributes to increased productivity.
In addition to selling and leasing our equipment, we provide full-service, cost-effective, per-acre crop thinning with a fleet of our own smart machines. Our work is always backed by our team of informed owners, dedicated PCAs, and knowledgeable customer service representatives who operate with integrity and a rock-solid commitment to our growers' success. Our team currently operates in Huron, the Salinas and Imperial Valleys of California and in Yuma, Arizona.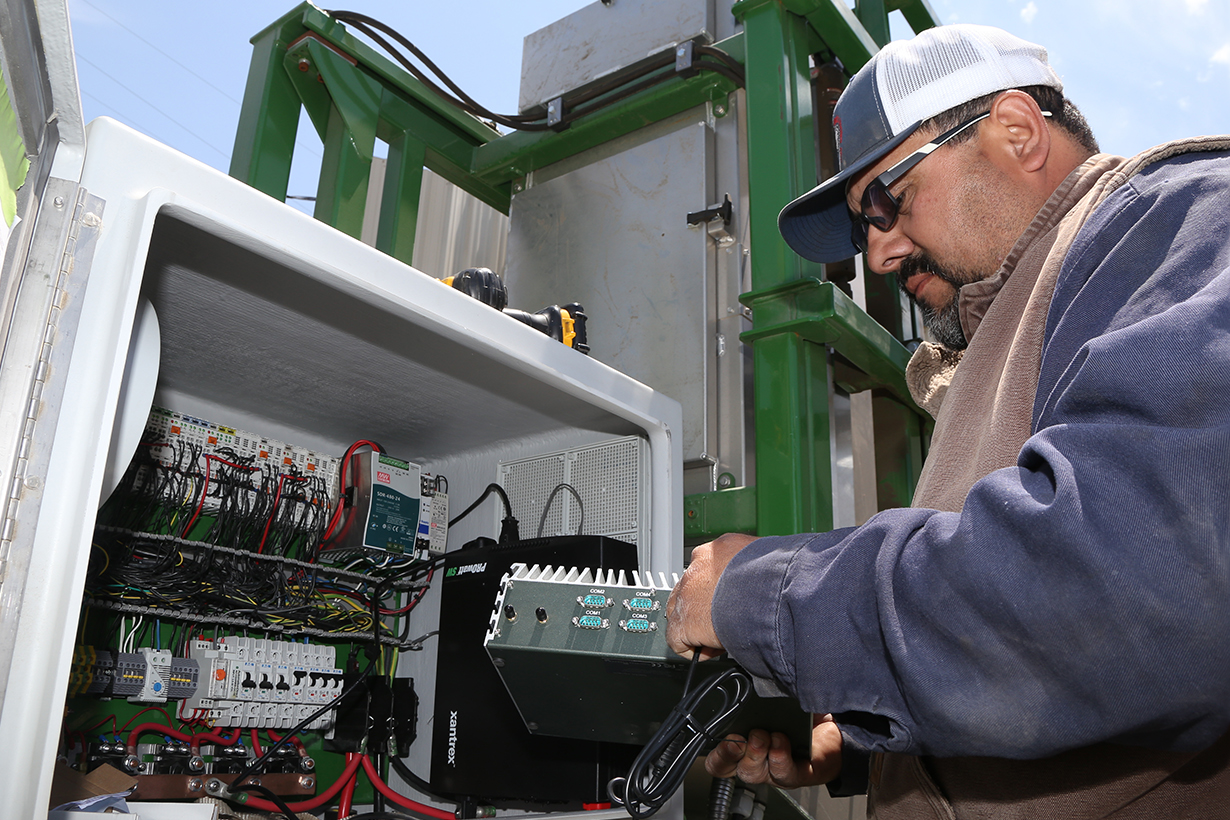 Modern pest control and crop nutrition recommendations must adapt when automation becomes part of a production system. This is where Mantis differentiates as a technology partner. While we're proud of our innovative technology, our knowledgeable operations and support teams truly take our practical innovation to the next level. Our teams have worked with PCAs and growers to adopt agronomic protocols and IPM programs to economically apply advanced automation to different operations. This often takes collaboration and support to ensure customers can effectively design, test and implement application recommendations required to make automated crop management a reality. Whether you hire Mantis as a field operation contractor or purchase a new smart machine to operate yourself, you can be confident in the agronomic support we provide.
If you're ready for more efficiency and control, our robust portfolio of smart products, supporting services and technology are ready to enable you to make better decisions in your time-sensitive field operations. Putting Mantis in your fields makes farming a little bit easier. And that's just smart.